Facility classification:
UI&O water feature
Project type:
FEED Project
Contract period:
2018-2019
Project status:
Ongoing project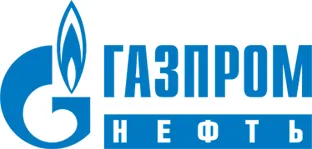 Project description
Moscow Refinery is one of the largest oil refineries in the Russian Federation in terms of oil refining volumes.
The plant provides for more than one third of the fuel market of the capital region, including supplying the Moscow air hub. Moscow Refinery is a leading national manufacturer of modern road bitumen and the largest taxpayer among Moscow industrial enterprises.
Since 2011, Gazprom Neft PJSC has been performing comprehensive modernization of Moscow Refinery, consistently getting rid of outdated production facilities and has been actively introducing modern industrial complexes and technologies.
BOV-8a and BOV-8b cooling water supply units serve a group of the process units and are located near the largest water consumers. Thus, BOV-8a serves the hydrocracking unit and the hydrogen production unit, as well as the sulfur recovery unit, and BOV-8b serves the delayed coking unit of the Moscow Refinery AORC.
The cooling water supply units include as follows:
pumping station with separate groups of chilled and, if required, hot water pumps;
hot and chilled water chambers;
deoilers;
cooling towers;
pumping station for pumping out trapped petroleum products;
cooling water stabilization assembly;
filters for cleaning the system's chilled water from suspended solids.
The scope of the project works includes development of the FEED (Front-End Engineering Design) documentation and project design documentation, in accordance with the requirements of the Decree of the RF Government No. 87 for the facilities «Cooling Water Supply Units, including obtaining of a positive conclusion of the state expert review board and approvals of the competent state authorities.