Facility classification:
UI&O water feature
Project type:
Package supply
Location:
Urbane-Type Settlement. Afipsky, Krasnodar Territory
Contract period:
2021-2022
Project status:
Project completed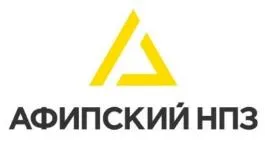 Project description
Afipsky Refinery LLC is a dynamically developing enterprise with a highly-skilled team. In its disposal, it has up-to-date process equipment, which allows processing about 500,000 tons of crude oil monthly, while observing all the regulations and requirements of industrial safety and ecology.
The desalination unit is necessary for desalination of the mixture of pre-treated industrial rainfall and saline waste waters. Unit type — reverse electrodialysis, reverse osmosis.
In accordance with the contract requirements, ASP-AQUA supplies a complete package of the unit process equipment consisting of as follows:
reversible electrodialysis with the process piping;
reverse osmosis unit with the process piping;
pumping equipment to ensure all internal circulation flows (operating and standby);
chemical storage area for preparation and dosing of the necessary reactants;
equipment flushing system (tanks with the washing solution, pumping equipment, filters, etc.);
Instrumentation package;
valves and other devices for automatic operation of the unit with the process piping;
cable-gland inlets for all electrical equipment and instrumentation;
cabinet with a controller (PLC) and software with implemented technological process control algorithm;
power electrical cabinets (MCC) necessary for the unit operation
Scope of the project works:
process technological calculations confirming the achievement of the required treatment parameters;
process P&ID with the control and measuring equipment;
general view drawings and a 3D model for all equipment included to the supply scope;
drawings and documents, including the technical data sheet, characteristic curves, acceptance and test records, etc.;
supply of the package of the process equipment;
supply of the package of spare parts;
acceptance at the manufacturing plant, including testing and control of the characteristic curves;
erection supervision works;
start-up and adjustment works;
personnel training.