Facility classification:
UI&O water feature
Project type:
Package supply
Location:
Urbane-Type Settlement. Afipsky, Krasnodar Territory
Contract period:
2021-2022
Project status:
Project completed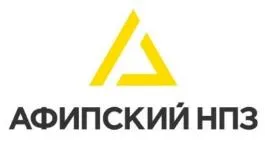 Project description
Afipsky Refinery LLC is a dynamically developing enterprise with a highly-skilled team. In its disposal, it has up-to-date process equipment, which allows processing about 500,000 tons of crude oil monthly, while observing all the regulations and requirements of industrial safety and ecology.
The purpose of the water treatment unit (WTU) is as follows:
preparation of make-up water for feeding boilers and heating network;
maintenance of the water-chemistry conditions of the steam power cycle;
preparation of desalinated water for production
WTU operated according to the following diagram:
coagulation in the contact tank of the source heated water;
filtration of the coagulated water on the self-cleaning strainers;
water filtration at the ultrafiltration unit (UFU);
desalination at the reverse osmosis unit (ROU-I);
decarbonization at the film-type decarbonizer;
a part of the water is supplied to the softening unit (Na-cation exchange filters) to receive chemically purified water for the low-pressure boilers;
the other part of the water enters the second stage of desalination — the reverse osmosis unit (ROU-II);
advanced additonal desalination (demineralization) at the mixed-bed filters (MBF) with internal regeneration.
The scope of works of ASP-AQUA includes development of the engineering documentation within the supply scope, manufacture and supply of the WTU equipment, transfer of the input data to the general designer for design, chief control over installation and putting into operation, briefing of the customer's personnel.
The equipment supply package includes all the equipment necessary to ensure reliable operation of the units and flushing (including reagent preparation and dosing units), in particular, the necessary stand-by equipment, factory (as-built) documentation for the equipment and module assemblies, instructions (manuals) for equipment repair, as well as operation charts for the repair of the supplied equipment.
The supply scope includes all necessary consumables for carrying out the start-up and adjustment works, the necessary quantity of reactants to ensure performance of the start-up and adjustment works, comprehensive testing and operation.